The vibrant Kansai area is still evolving since Japan resumed free travel for foreign visitors.
The JR limited express train Haruka departing from Kansai Airport now stops at JR Osaka Station (Umeda), making Osaka-Umeda more accessible and very convenient as a starting point for travel in various directions.
In this issue, the Hankyu Hanshin Group recommends the following travel spots that you should visit using the Hanshin Tourist Pass.
●HANSHIN TOURIST PASS is a good deal!
Hanshin All-Line Free Ticket
The Hanshin Tourist Pass allows unlimited one-day travel on all Hanshin Railway lines (including the Kobe Kosoku Line) from Osaka (Umeda/Namba) to designated sections of Kobe, making it a great value pass for foreign visitors to Japan! It is the best way to organize a one-day trip to Kobe, as it allows you to visit places such as Koshien and Kobe Sannomiya.
Pass Fees : 500 yen
Now let's head toward Kobe from Hanshin Osaka Umeda Station!
●Nada-Gogo Area for Sake - Kobe Shushinkan
The "Nada" area of Kobe is very famous for sake production, and the Kobe Shushinkan, the brewery of Fukuju, founded in 1751, is also located here. Here, visitors can take a tour of the brewery with a reservation. You can watch a video introducing the sake brewing process and a part of the actual brewing process, with explanations provided in English.
Kobe Shushinkan's "Fukuju" is a high-quality sake made with a commitment to handcrafting and environmentally friendly practices, and has even been served at the Nobel Prize banquet.
In addition to tours, free tastings are available. The "Daiginjo-nama sake" available here has an extremely fresh taste that can only be enjoyed at the brewery, where water is not added and the sake is not pasteurized. There is also a souvenir shop that sells "Fukuju" sake and other famous Kobe products, making it a must-see for sake lovers.
Kobe Shushinkan also has a Japanese restaurant where you can enjoy a meal that focuses on seasonality and ingredients. Lunch served in a wooden storehouse set in a Japanese garden with a Japanese atmosphere is exceptional. The homemade soba noodles are especially refreshing and exquisite.
●Mt.Rokko - Rokko Alpine Botanical Garden
To reach Mt. Rokko, take a bus from Hanshin Mikage Station to Rokko Cable-shita Station. Ride the Rokko Cable for about 10 minutes to the top of the mountain. After that, you can use the bus on the mountain to reach each facility.
Rokko Alpine Botanical Garden, located 865 meters above sea level on Mt. Rokko, has about 1,500 species of alpine plants and flowers collected from all over the world. The temperature on the mountain is generally about 5 degrees cooler than in the city, and this environment allows visitors to appreciate a wide variety of plants and flowers in each season. Every year around May to June, the pink cling cress blooms, creating an enchanting carpet of pink. This is the perfect place to take a leisurely stroll while enjoying the flowers and the great nature of Kobe.
●Mt.Rokko - Rokko-Shidare Observatory
Designed by architect Hiroshi Sanbuichi, the Rokko-Shidare Observatory, with a maximum elevation of 888 meters, offers a great view, and landmarks such as Awaji Island, Osaka City, and Kansai Airport can be seen from the top, and at night the famous night view can be enjoyed. The Rokko-Shidare Observatory is uniquely shaped based on the concept of "one big tree standing on Mt. Rokko," and has become a popular photo spot in recent years because sunlight shines through the web of cypress branches on the outside, making visitors feel as if they are standing under a big tree.
The Shidare Museum will be open until January 8, 2024. The works, which can be experienced as well as seen, are sure to be enjoyed by adults and children alike.
●Hanshin Koshien Stadium, The Museum of Hanshin Koshien Stadium
Hanshin Koshien Stadium is the oldest baseball stadium in Japan and was built in 1924. It is home to the Hanshin Tigers of Japanese professional baseball and hosts the national high school baseball tournament every spring and summer. There are many coming-of-age dramas and manga based on the passionate stories of Koshien.
In addition to watching the games, baseball fans should not miss a visit to The Museum of Hanshin Koshien Stadium, which exhibits valuable historical materials on the Hanshin Tigers and Koshien Stadium, as well as items treasured by the players.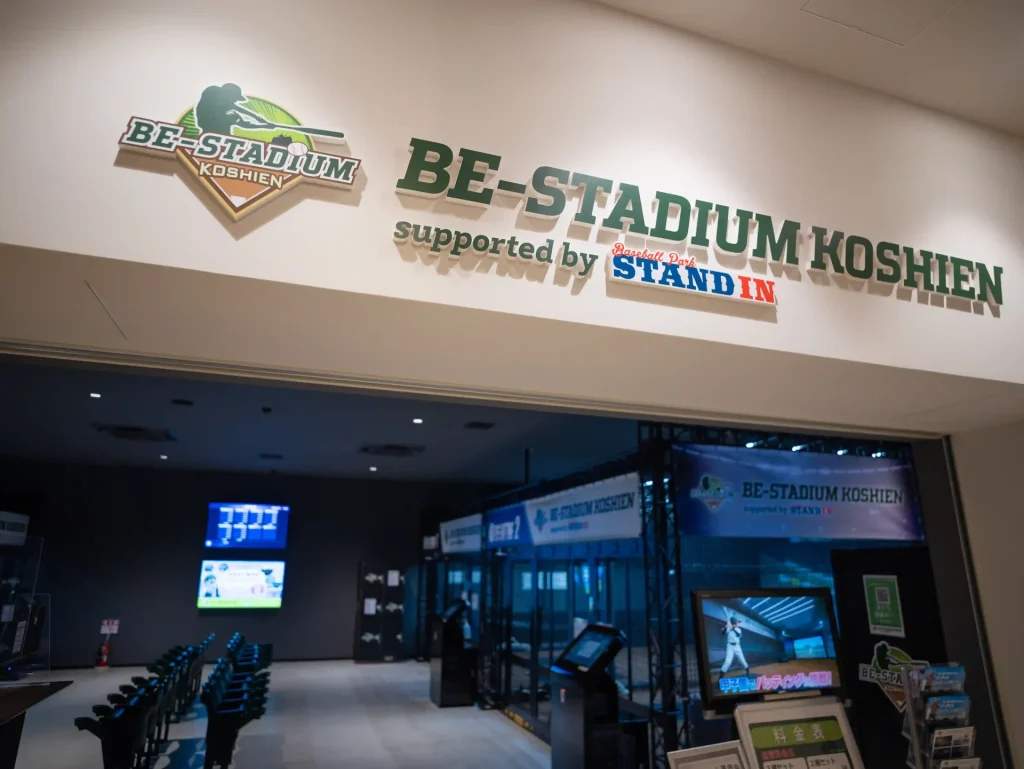 ●Access to "Arima Onsen", one of the three oldest hot springs in Japan is also available
Arima Onsen is one of the most popular hot spring resorts in the Kansai region.
It is easily accessible by Hankyu Kanko Bus (highway bus) from Umeda, Osaka. It is also close to the top of Mt. Rokko, and a ropeway can be used to travel between Rokko and Arima. You can enjoy mesmerizing views from the ropeway.
Arima Onsen is famous for its "Kinsen" (gold spring) and "Ginsen" (silver spring). Kinsen is brownish-brown in color and contains high iron content, and is effective in relieving fatigue, moisturizing, and retaining heat, while Aginsen is clear and effective in treating high blood pressure and promoting metabolism.
Take a stroll through the hot spring resort area and enjoy the gourmet food and Japanese atmosphere.
At Arima Onsen Park in Arima Onsen, spring water comes from a well. Turn on the tap and you can try natural carbonation with a strong iron taste. Are you brave enough to try it?
●Arima Onsen Taiko-no-yu
Arima Onsen Taiko-no-yu is the largest hot spring theme park in Arima Onsen. There are several hot springs, open-air baths, and bedrock baths. There are also rest areas, souvenir stores, and restaurants, so after soaking in the hot springs, enjoy a delicious meal. Friends, couples, and families can all enjoy the hot springs for the first time.
Check here for a one-day model course of Arima Onsen!
There is also an "Arima Onsen Taikou-no-yu Package Tickets" that includes a round-trip train ticket and a Taiko-no-yu bathing ticket.
The Hanshin Tourist Pass is reasonably priced at 500 yen and is very economical when touring from Umeda, Osaka to the Kobe area. We also recommend the Arima Onsen Taikou-no-yu Package Tickets that allows you to visit Arima Onsen.
Why not take advantage of the great value pass and go to Kobe or Arima?