The Hankyu Train is a very convenient line for access to the Keihanshin area. From Osaka Umeda, you can go to Kyoto area, Kyoto Kawaramachi and Arashiyama, and to Takarazuka and Minoh area.
In this issue, we will provide you with the latest information on travel spots to visit by Hankyu train from Umeda, Osaka, as well as new spots that became popular during the Corona period.
●A must-purchase transportation pass! Hankyu All-Line Free Ticket (1 or 2 days)
Hankyu Corporation has prepared a pass exclusively for foreigners that allows unlimited travel on all Hankyu lines, making it easy and affordable to visit Osaka, Kyoto, and Kobe all at once. 2-day passes do not require two consecutive days of use, allowing for a more flexible itinerary.
Pass prices: 1-day pass 700 yen, 2-day pass 1,200 yen
●A day tour of romantic Arashiyama on a rented bicycle
Take the Hankyu train to Arashiyama Station in Kyoto, and you can rent bicycles at the bike rental office, a one-minute walk from the exit. There are more than 100 bicycles available for rent for tourists, and children's bicycles are also available. Foreign-language bicycle route maps are also available, allowing visitors to freely explore Arashiyama's popular spots such as Arashiyama Bamboo Forest and Togetsu Bridge!
*Please park bicycles in designated areas.
●Snow Peak Land Station Kyoto Arashiyama
Snow Peak, an outdoor brand popular among the fashion-conscious, opened its newest store complex in a renovated 100-year-old ryokan (Japanese-style inn) in Arashiyama, Kyoto, in August 2020. The casual store sells clothing, camping gear, outdoor equipment, and accessories.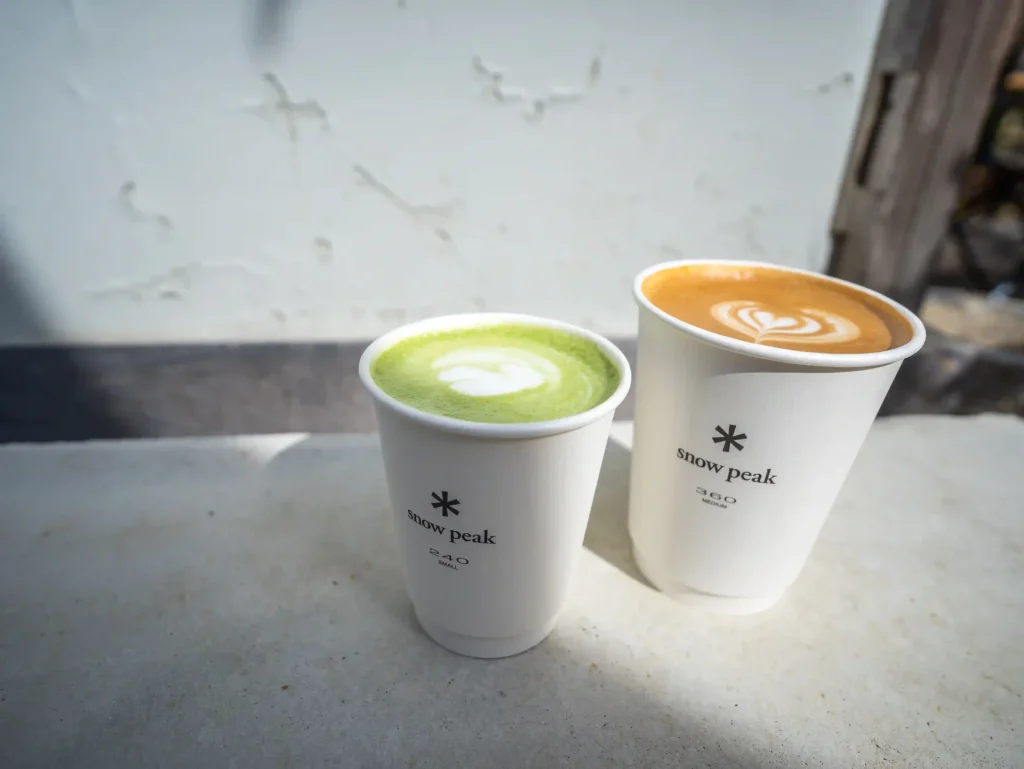 The café attached to the store serves excellent, delicious food. There are several delicious dishes on the menu, which will naturally whet your appetite.
In addition, the "-JYUBAKO-" trailer house, developed by world-renowned architect Kengo Kuma in collaboration with Snow Peak, has been installed in the garden. Compact yet cleverly equipped with bedrooms and bathrooms, glamping will make your travel experience even more unique.
●YUSAITEI
Arashiyama Yusai-tei was built in the Meiji era (1868-1912) and has a history of 150 years. It is where Yasunari Kawabata, one of Japan's greatest writers, stayed for a time, and is now the workshop of dye artist Yusai Okuda. During the Corona period, the desk in the room reflected the view of the autumn leaves outside the window, gaining a reputation for its fantastic scenery and becoming a popular spot for autumn foliage in recent years. Arashiyama offers a variety of beauty in each of the four seasons, and Yusai-tei attracts many visitors with its different scenery depending on the time of year they visit.
It is a very comfortable time to take a break while tasting matcha tea at an outdoor tea house.
●CUPNOODLES MUSEUM OSAKA IKEDA
Ikeda, Osaka is the birthplace of instant ramen. The Cupnoodles Museum Osaka Ikeda is a museum where visitors can see and experience exhibits related to instant ramen.
The best recommendation is the "My Cup Noodle Factory" (fee required), which can be enjoyed without reservations. You can choose your favorite soup and toppings in a cup of your own design to create the world's one and only original cup noodle.
●Minoh Waterfall, one of the top 100 waterfalls in Japan
Minoh Waterfall is a spectacular 33-meter-high waterfall that has been selected as one of the 100 best waterfalls in Japan. The abundant nature colors the falls in each season. It is famous for its autumn foliage in fall, but fresh green maples in spring are also popular. It is about a 40-minute walk from Hankyu Minoh Station. After enjoying hiking, you will surely be healed by the spectacular view.
There are various stores on the way to the waterfall. Among them, Momiji-no-tempura (maple leaf tempura) is a Minoh specialty that you should try. You can enjoy it even outside of the fall foliage season.
How was it?
The Hankyu Tourist Pass is available in 1-day and 2-day passes, so you can choose the pass that best suits your schedule and the places you want to visit. 2-day passes are very convenient because they can be used even if you do not have two consecutive days. For example, you can go to Kyoto on the first day, enjoy another place on the second day, and go to Minoh on the third day.
For outings in the Kobe area, Hanshin Tourist Pass is also convenient!
Recommended train trip from Umeda, Osaka! Use the HANSHIN TOURIST PASS to visit the latest cultural and gourmet spots!
Enjoy your trip to the Kansai region to the fullest with this special pass!