Plum blossoms bloom in February and March when the weather is still cold, heralding the arrival of spring.
Here are some of the best plum blossom viewing spots in the Osaka area.
Osaka Castle Park Plum Grove , The castle tower and plum blossoms
Osaka Castle Park Plum Grove is one of the most famous plum blossom viewing spots in Kansai. About 1,270 plum trees are planted in an area of about 1.7 hectares on the east side of the inner moat of Osaka Castle.
Please take your time to enjoy the castle, the plum blossoms, and the scenic beauty.
LOCATION INFORMATION
Address
1 Osakajo, Chuo-ku, Osaka
Access
20-minute walk from Osaka Metro Tanimachi Line Temmabashi Station
Osaka Temmangu Shrine, God of Learning and Entertainment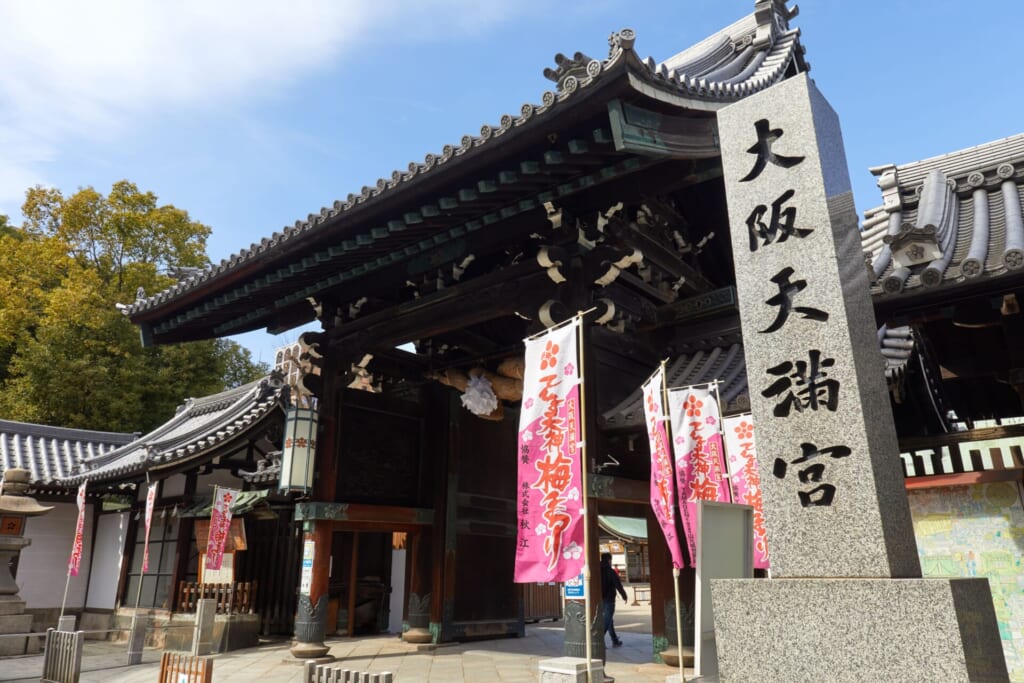 Osaka Temmangu Shrine is dedicated to Sugawara no Michizane, and is popularly known as "Tenjin-san of Temma".
When the plum blossoms are at their best, the Plum Blossom Festival is held. Around the Hoshiai Pond on the north side of the temple grounds, there are about 100 white and red plum trees, which are very vivid.
LOCATION INFORMATION
Address
2-1-8 Tenjinbashi, Kita-ku, Osaka
Access
Right by Osaka Metro Tanimachi Line or Sakaisuji Line Minamimorimachi Station
Expo Park, famous for the Tower of the Sun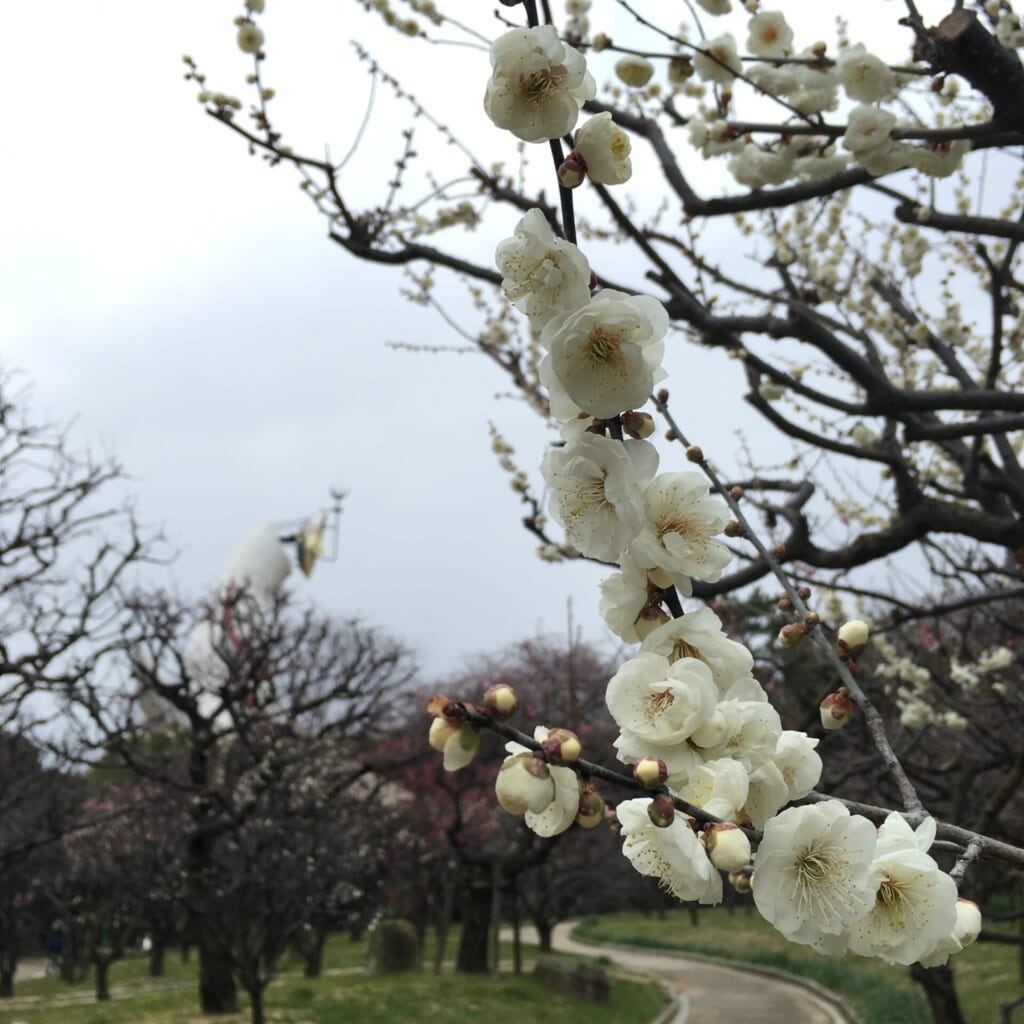 There are two plum gardens in the vast expanse of Expo Park. There are about 600 plum trees of 120 varieties in the Natural and Cultural Garden and about 80 plum trees of 40 varieties in the Japanese Garden.
Enjoy the fragrance that spreads all over the area as you gaze at the Tower of the Sun floating in a sea of plum blossoms.
LOCATION INFORMATION
Address
1-1, Senribanpakukoen, Suita, Osaka
Access
From Hankyu Kyoto Line Minami-ibaraki Station or Hankyu Takarazuka Line Hotarugaike Station, transfer over to the Osaka Monorail and go to Bampaku-kinen-koen Station. It's a 7-minute walk from there.
Senri Minami Park, popular with families
Senri-Minami Park is the largest park in the Senri area, with stylish cafes and restaurants. It has become a place of relaxation for local people.
Enjoy the early spring while looking at the 150 plum trees that color the area around the pond in the center of the park.
LOCATION INFORMATION
Address
1-2, Tsukumodai, Suita, Osaka
Access
5-minute walk from Hankyu Senri Line Minami-senri Station
Suigetsu Park, a garden of Chinese architecture
The park is loved by locals, from children to the elderly, for its seasonal flowers.
The best time to see the early spring cold plum blossoms is around the end of February, when there are about 250 red, white, and weeping plum trees. Enjoy an early spring picnic around the white, red, and pink plum blossoms.
LOCATION INFORMATION
Address
3-6, Hachizuka, Ikeda, Osaka
Access
17-minute walk from Hankyu Takarazuka Line Ishibashi handai-mae Station